St. Patrick Parish Calendar & Events
Our Parish Calendar below contains scheduling for Faith Formation, Liturgy, Meetings, Parish Events. It can be viewed in full as shown below, or you may modify it to refine your view  by clicking the downward arrow on the top right of the calendar and checking (or unchecking) them.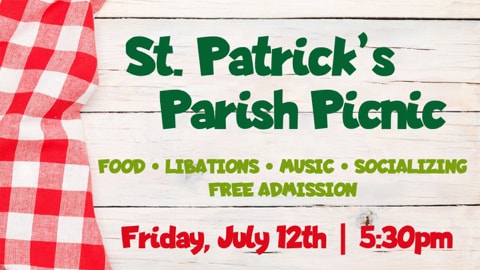 Everyone is invited to come to St. Patrick's on Friday evening, July 12th at 5:30 PM for our parish picnic. Food, libations, music and socializing. There is no cost to attend. Hope to see you there!
14th Annual St. Patrick's Golf Outing – July 14th at 2:30 PM at Castle Rock Golf Course. 4 Person Scramble with shotgun start. Sign up by calling CRGC at 847-4658. All proceeds benefit St. Patrick's School.
Vacation Bible School, Set Sail with the Holy Trinity – August 5th to 9th (8am-Noon). Please contact Cassandra 608-847-6054 or re@stpatricksmauston.com to register your children. If you have any questions or would like to help out, please let us know!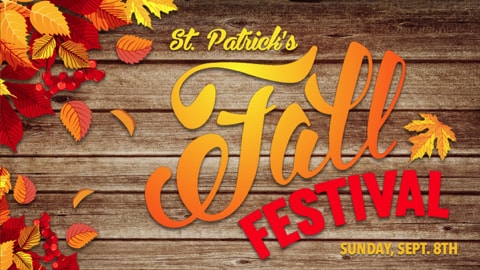 Our Annual Fall Festival will be Sunday, September 8th. Lucky 13 Raffle tickets are already on sale! Watch for more details!