A Message From Our Pastor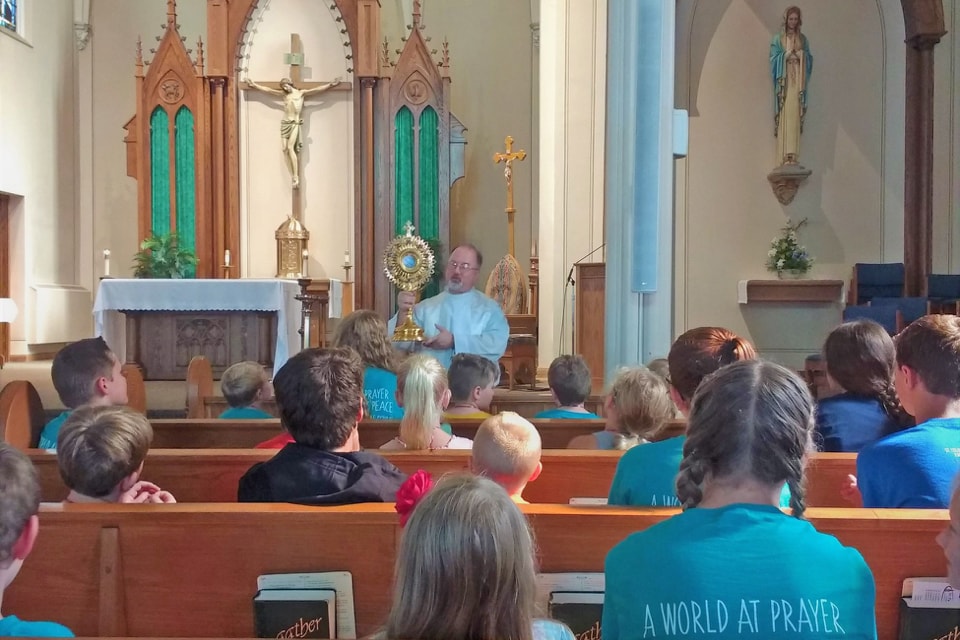 To all the families of St. Patrick–Parish and school,
Well the last few months have been unscripted. All of us are writing the story of St. Patrick in this time of Pandemic. We could focus on all of the negative but that will leave us empty and perhaps overwhelmed and saddened about the future.
Looking ahead, filled with hope, is what we need to do as a parish family. There has been a great deal of work done so that we can gather as a parish worshipping community on Sundays. Even more so at the school as we consider all that the students do in the classrooms, in the lunch room or even outside on the playground.
Here at St. Patrick growing in the faith remains as a foundational focus. We have prepared for school reopening with all the staff and students together. We have had some summer events like the picnic, Frisbee and Fire Night, and VBS all adjusted for everyone's safety and wellbeing.
St. Paul speaks of us as the Body of Christ. We are all connected. Even when we can't be together for safety reasons, we are not forgotten. Prayer is so powerful and yet underestimated by the world. In this year of St. Joseph, as declared by Bishop Callahan, we turn to the foster Father of Jesus asking his intercession in all the difficulties that we face.
Eric Mashak spent the summer with us. He is in his last year of seminary preparations for the priesthood. He, God willing with all that is going on, will be ordained to the diaconate at the beginning of October in Rome. All of the seminarians that we have had the last few years with us should encourage us to pray for vocations. Yes in a special way to the priesthood and I would encourage you to pray for all who are married and family life. Consecrated life is not so well known but so needed in our world. Let alone those who live the dedicated single life who live a life of service.
I am filled with anticipation of what and where the Holy Spirit is guiding us to in this time of uncertainty. Throughout the scriptures we hear "Be not afraid!" How we need to hear that these days. Together as the Body of Christ, let us go forward, trusting in our heavenly Father's compassion and concern for each one of us. He has promised us a happy ending to the story when we follow joyfully and generously His Son.
Asking St. Patrick's intercession on all of you,
Fr. John Potaczek