A Message From Our Pastor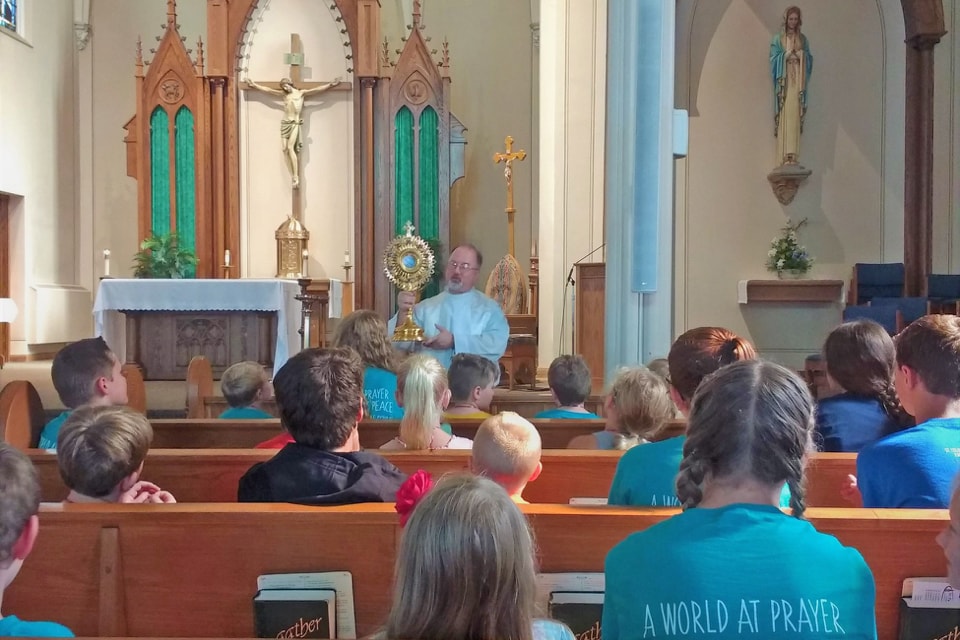 We are looking at entering a new year with the beginning of Advent. Starting anything new is filled with excitement and perhaps a little concern or worry. At. St. Patrick's school we have our 125 years celebration coming up in 2020. So much to look back on and be grateful for. New and the old. The sense of a strong and old, tried and true foundation that gives us the opportunity to build for the future.
There is much to be grateful for at St. Patrick. The parish and school have nourished the faith life of so many. Our school has given so many a great start. A foundation that has let many build successful careers and lead to successful marriages and families. Life is not always fair or easy, so we know that we need God's grace. We can't always face things or trials alone, so knowing that there are others willing to pray for us and with us can make all the difference. We find all of that here at St. Patrick's school and parish.
In life we also need dreams, hopes that move our hearts to look to and be excited about the future. Things are looking good for both. Our new principal, Karla Reinhardt, has brought enthusiasm for training to our staff with new technology and a new way of assessing our students. New tools can be exciting but take a bit to become comfortable. Our Confirmation classes are also looking new and responding to what the world is throwing at our kids on the High School level.
I invite you to look more deeply at the faith and opportunities that are offered at the parish and our school.
Wishing you Christ's peace,
Fr. John Potaczek