A Message From Our Pastor
"Let us rejoice in the Lord, as we celebrate the feast day in honor of all the Saints."
Entrance Antiphon for All Saints Day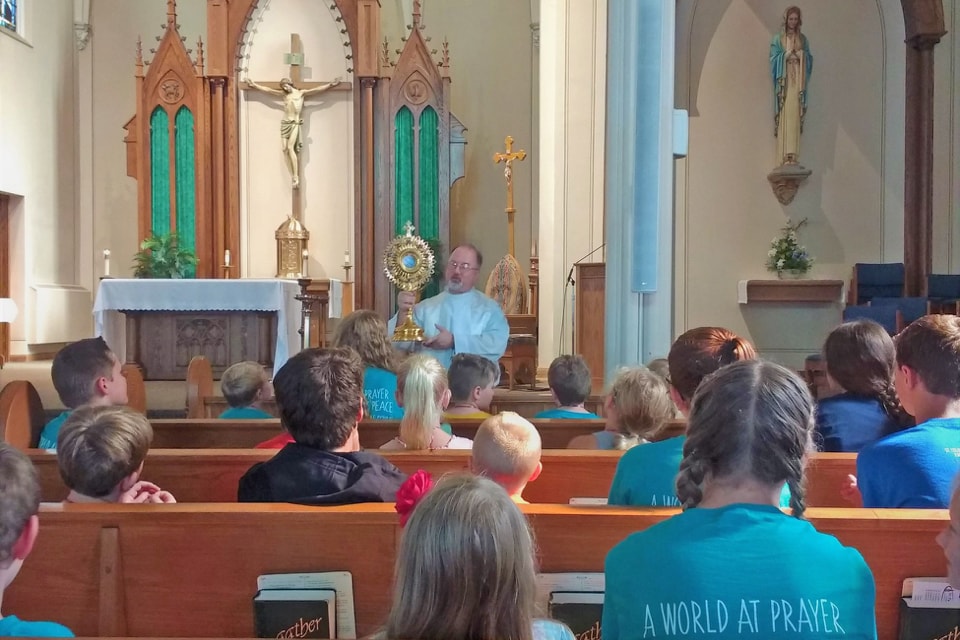 What a great goal as a parish. To gather each Sunday to rejoice in God our Savoir. To open ourselves to the gift of joy that the Holy Spirit offers to us. To enter deeply what a feast day truly is and make it a part of our families' lives.
That does not always happen though does it? No one family is perfect and we are not always in a position to celebrate much of anything. But that is not meant to stop us. We are a pilgrim people and are to keep getting up and going forward.
Growing up in Chippewa Falls, going to Catholic school and later UW-Eau Claire keeps home close and gives me the opportunity to get back home. My family too has had its challenges. I also have been away from family studying in France and later working in South Korea as a teacher. So my road to my vocation as a priest was not the shortest or most direct.
But thanks be to God that I kept on that road. I am looking forward to serving my 6 years at St. Patrick as pastor. I have served in La Crosse, Stevens Point and Bloomer. I also have served as dean elsewhere and that is not a role that I look forward to, but know that it important to our local churches.
There is much we can do to build up the Body of Christ. It is not just the large and great projects that we can celebrate. I look forward to being a part of many celebrations at our school and in the parish. There are too many blessings that perhaps we overlook or take for granted.
As we continue our journey of faith together at St. Patrick, let us not step back but step forward together so that at the end of our journey we may, as one, truly celebrate the feast day that never ends with our brothers and sisters the Saints.
Wishing you Christ's peace,
Fr. John Potaczek