A Message From Our Pastor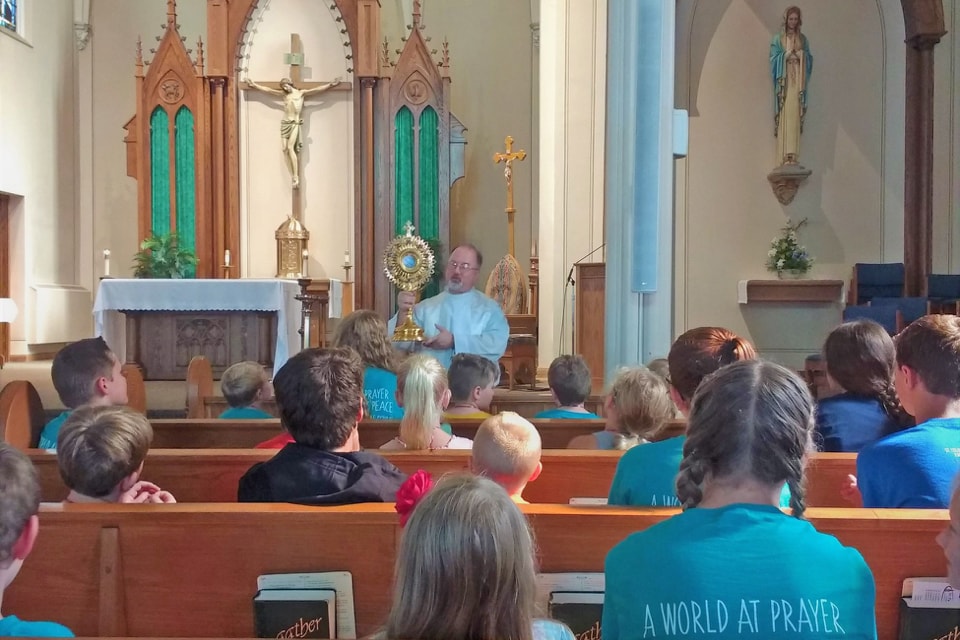 May 2022
Dear families and friends of St. Patrick's parish,
This year is off and running. We look at it with the lens of Easter, the resurrection of our Lord Jesus. January marked the halfway point of our school year. So many great things this year. I hope you have been keeping up with it all on Facebook. Field trips and the science fair have been great moments to celebrate and learn outside the classroom. The Gala was another great event to gather and celebrate our school while raising funds for the improvement of our curriculums and future cultural opportunities.
Sacramentally we have had our retreats for First Confession and First Communion. We hosted the Deanery Marriage Preparation program for young couples. There have been baptisms, adult confirmations, and weddings celebrated allowing God's grace into the lives of many parishioners.
The Knights of Columbus and St. Pat's school has hosted four pancake breakfasts. Another great way to gather and build community. We also gathered with Bishop Callahan for a vocation dinner this spring. Praying for vocations including marriage is a powerful way to invite God's grace into people's lives.
Lent and our parish mission was a wonderful time for conversion. Having Brothers MJ and Xavier speak with the parish and at school really brought home our Lord's love for us and His call to follow Him with all our hearts. In a fun way we brought back Trivia Night, thank you Home and School. Stations of the Cross with the free soup supper and book discussion was another means of coming together and growing in grace.
Taking the 7th and 8th graders down to the Cathedral for the Chrism Mass was a great day. For some it was their first time to see the mother church of our diocese. It is worth your time to stop in and see all the work that has been done to the cathedral this past year. Of course the Holy Triduum with all the decorations and music lifts our hearts with the risen Lord.
The month of May leads to many end of the school year activities including Walk for Virtues. The 8th grade looks forward to their last of many things that leads up to graduation. We pray for them as they enter a new chapter in their lives.
The summer here too at St. Patrick's parish will be busy so I encourage you to join in the activities whenever you can.
St. Patrick, pray for us!
Fr. John Potaczek, Pastor